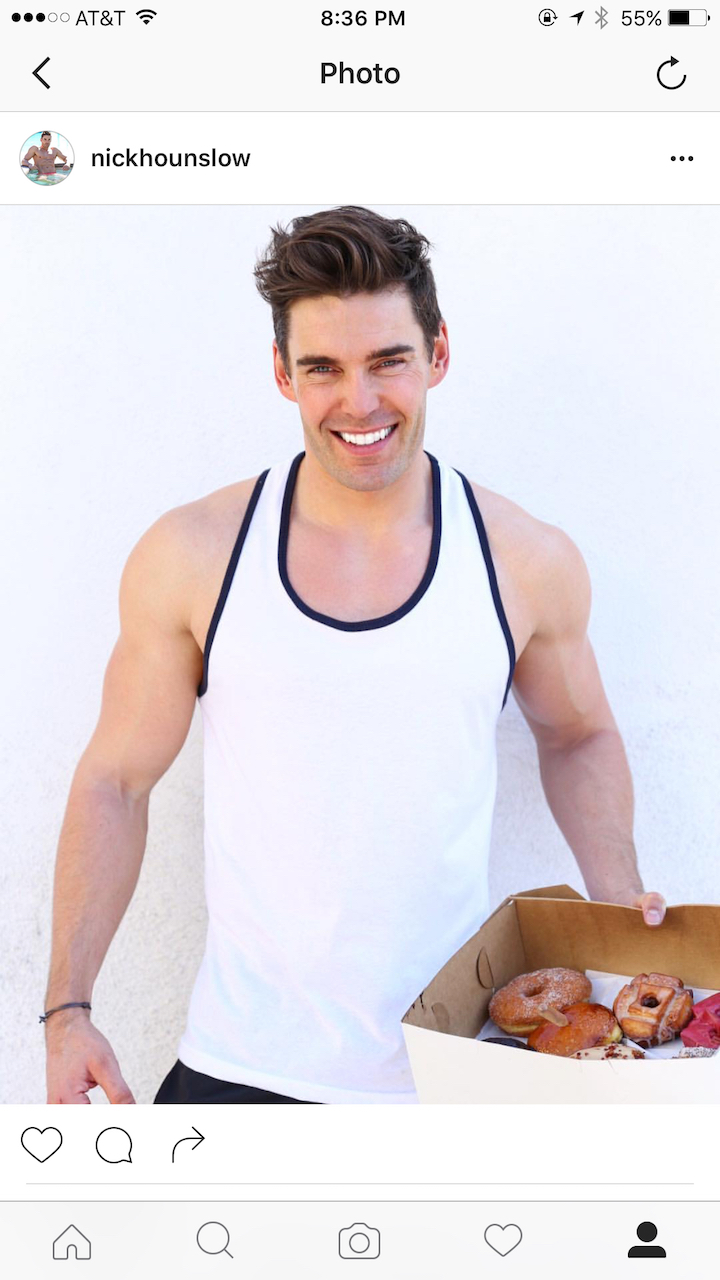 Many of my clients complain they can't get their body to where they want it to be. However, they are resistance training 4-5 times a week  and doing cardio on top. This is when you know it comes down to something else: diet.
Many clients do not realize the amount of sugar they consume in a single day. One of my clients claimed she did not consume any kind of sugar, yet she consistently had for breakfast: 1 cup of granola with vanilla yogurt; a latte and three sugars. This is a huge amount of sugar, spiking insulin levels leading to a mid-morning crash which will have you reaching for the next sugar hit.
Instead, trade that sugary breakfast for black coffee (with a touch of milk if needs be) and scrambled eggs on a piece of Ezekiel toast (sprouted grain). Slow-release carbs keep you mentally alert and give you a steady stream of energy which will last you to your mid-morning healthy snack.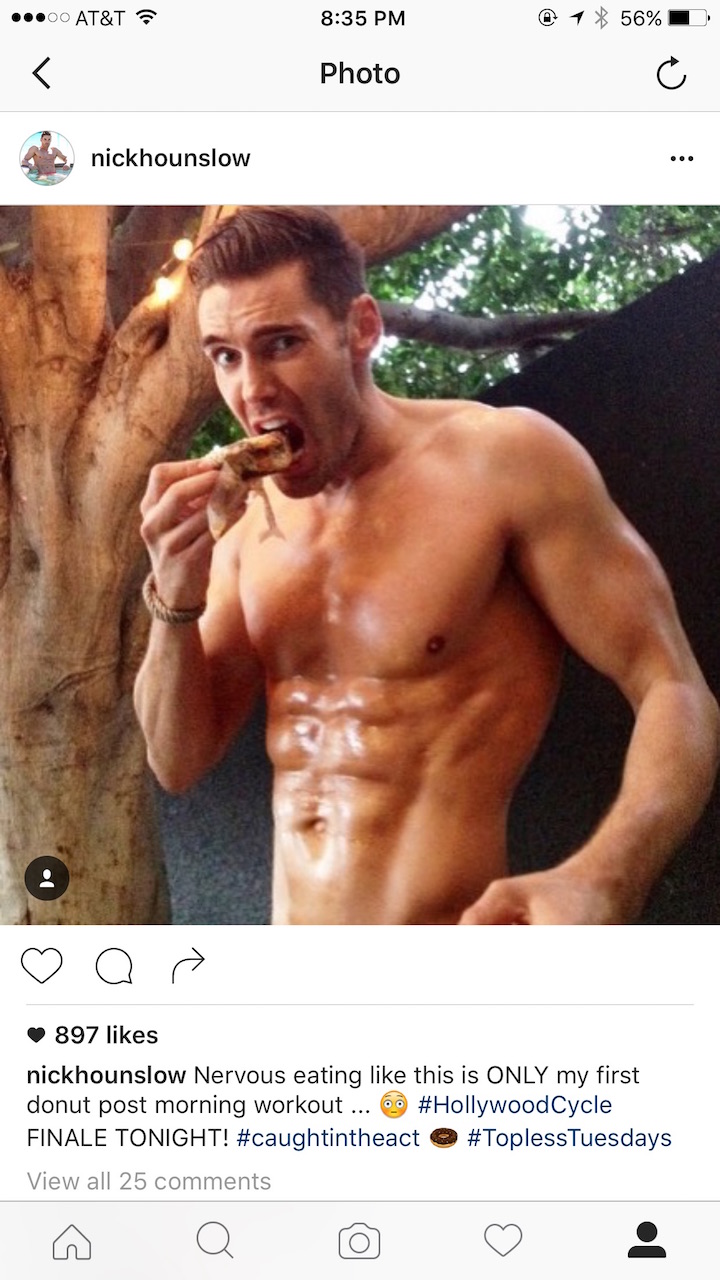 Below is a basic sample meal plan for the day. Also, please remember to drink 6-8 glasses of water throughout the day. Constant hydration will help fat loss.
BREAKFAST
2-3 large eggs (2 egg yolk max)
Slice of Ezekiel toast (sprouted grain)*

*Note: If you crave something sweet for breakfast, I highly recommend Ezekiel 4:9 Cinnamon Raisin Sprouted Whole Grain Bread.
MID-MORNING SNACK
Natural plain yogurt (no sugar) with a 1/3 cup of organic oats, not granola

*Note: Full fat yogurt is fine but check the back of the label for zero sugars.
LUNCH
Grilled lean meats or fish
Steamed broccoli, kale or spinach
Baked yams, brown rice quinoa*

*Note: These are good carbs to keep you going throughout the day.
DINNER
Lean greens
Proteins
No carbs
LATE-NIGHT SNACK
Low-carb protein shake before bed

*Note: You can simply blend protein powder, water and ice.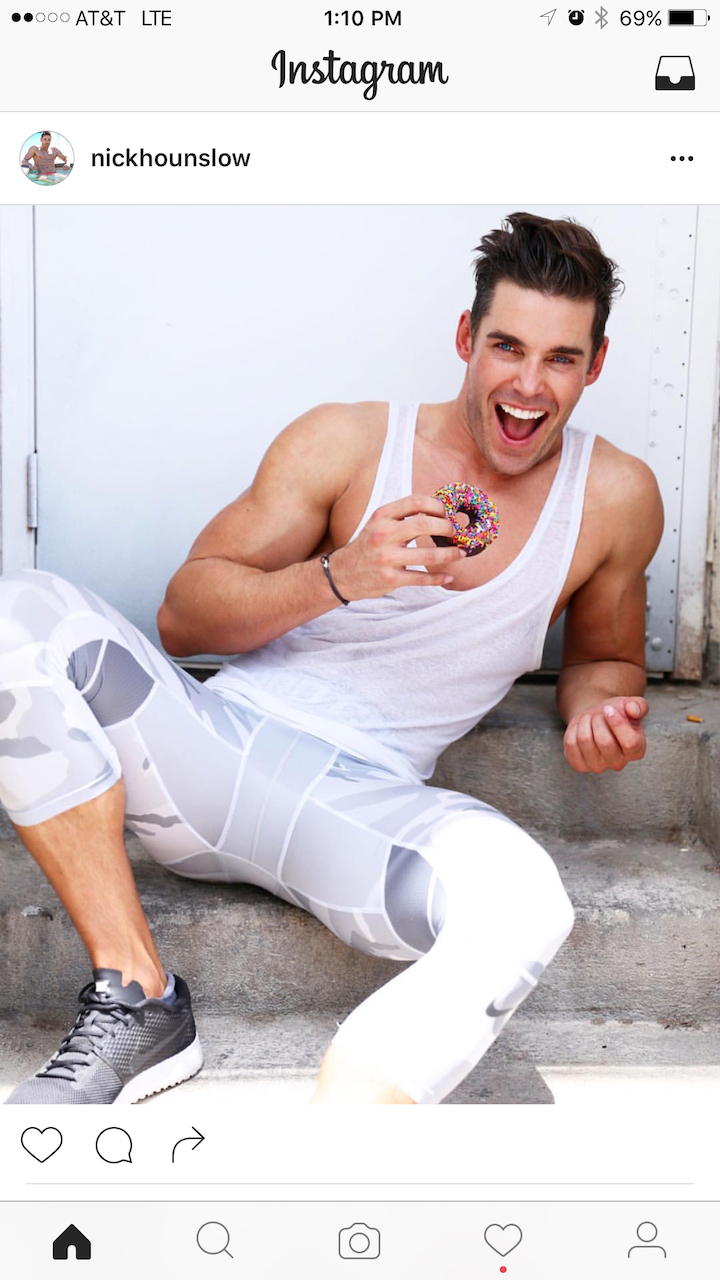 Disclaimer: Please disregard the pictures here of me eating several donuts on #nationaldonutday.